Save the Date: Friday, 26 June 2020 | 17:00 – 19:00 CEST | CO:RE WP8 – TU Dublin CO:RE Policies Webinar
World experts and practitioners review the growing significance of ethical leadership and corporate accountability in digital environments.
Business leaders, experts and civil society have come together to pioneer ethical business regulation, procedural accountability and independent evaluation. Convened by the Internet Commission, the International Network for Delivery of Regulation (INDR) and TU Dublin, the Digital Technology Sector Symposium will review the social impact of digitalisation and emerging responses from regulators and business.
Confirmed speakers include:
Yu Ping Chan, Office of the Special Advisor, Digital Cooperation, UN

Bojana Bellamy, President, Centre for Information Policy Leadership

Mark Bunting, Content Policy Director, Ofcom

Claire Bury, Deputy Director General, DG Connect, European Commission

Christopher Hodges, Professor of Justice Systems, University of Oxford

Mary Keane-Dawson, Group CEO, Takumi

Sonia Livingstone, Professor of Social Psychology, LSE

Robert Madelin, Chairman & Partner, FIPRA International

Isobel Mitchell, Networks Officer, ShareAction

Rebecca Newton, Head of Trust and Community, SuperAwesome

Brian O'Neill, Director and Dean of the Graduate Research School, TU Dublin

Jared Sine, Chief Legal Officer & Secretary, Match Group

Julian Coles, Founder & Policy Director, The Internet Commission
You missed this webinar? Find here the recorded full session: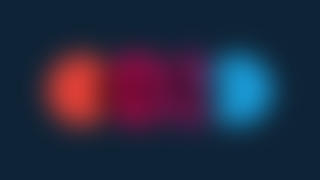 Bojana Bellamy
President | Centre for Information Policy Leadership
Bojana is the President of Hunton Andrews Kurth LLP's Centre for Information Policy Leadership (CIPL), a preeminent global information policy think tank located in Washington, DC, London and Brussels. With more than 20 years of experience and deep knowledge of global data privacy and cybersecurity law, compliance and policy, she has a proven industry record in designing strategy, and building and managing data privacy compliance programs. Bojana was one of 20 privacy experts to participate in the transatlantic "Privacy Bridge Project" from 2014 – 2015 that sought to develop practical solutions to bridge the gap between European and US privacy regimes.
Currently, Bojana sits on the Datum Future Advisory Board, the Internet Commission Advisory Board, the OECD's Privacy Guidelines Expert Group and the Thomson Reuters' Practical Law Data Protection Consultation Board, as well as the Advisory Board of the Tech, Law and Security Program (TLS) at the American University Washington College of Law.
Mark Bunting
Content Policy Director | Ofcom
Mark was appointed Content Policy Director at Ofcom, the UK's digital communications regulator, in 2019. He is responsible for developing Ofcom's regulatory model for online content and conduct regulation, including the regulation of Video Sharing Platforms under the AVMS Directive, and its approach to Online Harms should Ofcom be confirmed as the designated regulator by Government. He previously advised governments, regulators and corporations on digital policy and regulation as a partner at Communications Chambers. Prior to that he served in a variety of senior roles at the BBC, including Head of Strategy for News and Head of Distribution Strategy.
Claire Bury
Deputy Director General | DG Connect, European Commission
Claire Bury is currently Deputy Director General in DG CONNECT with responsibility for regulatory aspects of the Digital Single Market. She is also a Visiting Professor at the College of Europe in Bruges. She was previously Director of Modernisation of the Single Market in Directorate General Internal Market, Industry, Entrepreneurship and SMEs. Before that, she was Head of Unit for Company Law, Corporate Governance and Financial Crime in Directorate General Internal Market and Services, and Deputy Head of Cabinet to Internal Market Commissioners Charlie McCreevy and Frits Bolkestein. An English barrister by training, she worked in the Commission's Legal Service and, before coming to Brussels, in the UK Foreign and Commonwealth Office.
Yu Ping Chan
Special Advisor to the Secretary General | United Nations
Yu Ping Chan leads the Digital Cooperation team in the Office of the Special Advisor to the Secretary-General at the United Nations. There, she coordinates and oversees the team's work on follow-up to the Secretary's General High-Level Panel on Digital Cooperation and Roadmap for Digital Cooperation; as well as advocacy, engagement and coordination efforts to strengthen global digital cooperation.
She previously led the Policy and Regional Support teams in the United Nations Office of Counter-Terrorism's policy, acknowledgement management and coordination brand. Prior to this, she worked in the Policy and Mediation Unit of the UN's Department of Political Affairs, and in the New York Office of the United Nations Office on Drugs and Crime. Before joining the UN Secretariat, Yu Ping was a diplomat in the Singaporean Foreign Service. She served at the Singapore Mission to the United Nations in New York as Singapore's expert representative on the Third Committee (Social, Humanitarian and Cultural) and Sixth Committee (Legal) of the United Nations General Assembly, as well as her Embassy's Press Officer.
Before her posting to New York, Yu Ping worked in the Singaporean Ministry of Foreign Affairs' department overseeing the Association of Southeast Asian Nations (ASEAN) and regional political and strategic issues.
A Singaporean national, Yu Ping has a Bachelor of Arts (magna cum laude) from Harvard University, and a Masters of Public Administration from Columbia University's School of International and Public Affairs.
Julian Coles
Co-Founder & Policy Director | The Internet Commission
Julian Coles is an independent digital media policy consultant. He has worked for Ofcom and the UK Government's Department of Culture, Media and Sport on social media policy and for the EU toy industry on digital marketing to children. He's on UNICEF's working group on GDPR and children's rights, a member of the Internet Watch Foundation's Ethics Committee and a Trustee of Childnet International. Until April 2015, Julian was Senior Adviser, Editorial Policy at the BBC, where he was responsible for editorial policy for the Corporation's online and interactive services for 15 years. He wrote the BBC's award winning Online Guidelines and created the BBC's policy for all forms of social media including YouTube, Facebook and Twitter.
Professor Christopher Hodges
Professor | University of Oxford
Christopher Hodges is Professor of Justice Systems, and head of the Swiss Re Research Programme on Civil Justice Systems, Centre for Socio-Legal Studies, University of Oxford. A founding Director of the International Network for Delivery of Regulation and a Supernumerary Fellow of Wolfson College Oxford.
Mary Keane-Dawson
Group CEO | Takumi
Mary Keane-Dawson is a co-founder and chair of Truth Media, a business championing the use of permission-based consumer data in advertising and marketing. Her career started at the Observer Newspaper, in the dying days of the hot metal press and the dawn of desktop publishing. She's since played a part in creating an impressive mix of companies, including Redwood Publishing, SPAFAX (now part of WPP), Steak (now part of Dentsu), Reform, Collective London, and Tech Essence. Prior to Truth, she held the position of UK managing director with Neo@Ogilvy.
Mary is also a non-executive director and executive coach working with the likes of BIMA, The Smalls and Tech London Advocates. She is a thought leader in the areas of corporate governance and business ethics with regard to the impact of technology on advertising and she is a writer and speaker. She is currently studying for an MSc in Corporate Governance and Business Ethics at the University of London.
Professor Sonia Livingstone
Professor | London School of Economics & Political Science
Sonia Livingstone DPhil (Oxon), OBE, FBA, FBPS, FAcSS, FRSA, is a professor in the Department of Media and Communications at the London School of Economics and Political Science. She has published 20 books including "Parenting for a Digital Future: How hopes and fears about technology shape children's lives" (Oxford University Press). Sonia directs the Global Kids Online project (with UNICEF), was founder of the EC-funded 33 country EU Kids Online research network, and she served as chair of the LSE's Truth, Trust and Technology Commission, Special Advisor to the House of Lords' Select Committee on Communications, Expert Advisor to the Council of Europe, President of the International Communication Association, and Executive Board member of the UK Council for Child Internet Safety. She is the Theories work package (WP5) leader for the CO:RE project.
Robert Madelin
Chairman & Partner | FIPRA
Robert Madelin is the Chairman of FIPRA International Ltd, where he advises on all things European Union, notably IT and life sciences, technology, research and innovation, health, trade and investment, food and drink.
British by birth, French by marriage, Robert was educated in England, and is a graduate from both the University of Oxford, and the French Ecole Nationale d'Administration.
Before joining Fipra in 2016, Robert served over 35 years as a UK and then a European Union public servant. He was a trade negotiator for over 20 years, and a European Commission Director General for 12.
Robert is author of 'Opportunity Now: Europe's mission to innovate' (2016), 'An ethical framework for a good AI society' (2018) and 'On good AI governance' (2019).
Robert is an Honorary Fellow of the Royal College of Physicians of London, an Honorary Doctor of the University of Edinburgh and an alumnus Fellow at both the Oxford Department of Politics and International Relations, and the Cambridge Centre for Science and Policy.
Robert also sits on the International Advisory Council of Teladoc Health, Inc. He is a non-executive director at Médisanté AG and a consultant to PlusValue Advisory Ltd.
Isobel Mitchell
Senior Officer | ShareAction
Isobel is a Senior Officer at ShareAction, a charity working to make the investment system a force for good. In her role at ShareAction, Isobel supports charity and university asset owners to align their investments with their missions and drive positive change through responsible investment.
Rebecca Newton
Head of Trust and Community | SuperAwesome
Rebecca contributes to various publications and speaks regularly on regulatory issues, internet safety and online community/social networking. She recently did a TedX talk entitled "One Square Mile: A Durham Anthem." She was the founder of VirComm (2011, 2012), the London-based annual conference for online community professionals.
Rebecca serves on the advisory board at AgeCheq.com and is a trustee at DitchtheLabel.org. She has served as a member of UKCCIS (7 years), and was a member of the UK APPG for Young People and Social Technology (2014 – 2017). In 2016 she was appointed to the NSPCC Digital Task Force. Rebecca served on the FOSI.org board of directors for 3 years. In her spare time, Rebecca has been a NC-based musician since 1975.
Co-founder of e-mint.org.uk

Chair – GirlsRockNC.org

Vice Chair, Board of Directors at The ArtsCenter in Carrboro, North Carolina. (2014 to 2016)
Specialties: child safety, regulatory compliance, privacy, public policy, customer service, technology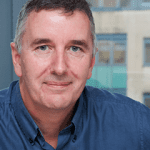 Professor Brian O'Neill
Director of Research | Technological University Dublin
Brian O'Neill is Professor of Media and Communications and Director of Research at Technological University Dublin. He is a renowned researcher on youth and digital technologies, online safety and policy for the digital environment. He is a member of Ireland's National Advisory Council for Online Safety and chaired the Irish government's task force on Internet Content Governance. He led the independent assessment of internet safety for the ICT Coalition for Children Online in 2014.  He is the Policies work package (WP8) leader for the CO:RE project.
His recent publications include articles for New Media and Society, the Journal of Adolescent Research and Societies.  He co-edited Towards a Better Internet for Children? Policy Pillars, Players and Paradoxes (Nordicom, 2014).
Jared Sine
Chief Legal Officer & Secretary | Match Group
As Chief Legal Officer & Secretary for Match Group (NASDAQ: MATCH), Jared oversees all legal, compliance and government affairs functions for this leading provider of online services aimed at creating meaningful connections for single people across the globe.
He directly advises senior executives, including Match Group's CEO, President and CFO, on all legal matters, as well as key operational and strategic matters. He also manage Match Group's corporate governance, including matters relating to the Board of Directors, such as preparation and review of meeting materials, minutes, consents and other matters, and personally advise the Board of Directors on various matters relating to risk and legal compliance.
His global team of 40+ lawyers, paralegals and experts, along with his network of outside law firms and consultants, partner with our business leaders to help drive the future of our organisation. Their efforts include compliance with global privacy and consumer protection regulations, establishment of safety, security and risk standards, engagement in the legislative process, contract negotiation and review and many other activities.