The lives of children in Europe are becoming digital by default. Information and communication technologies are valued for the opportunities they afford to young generations for participation, skill development, learning and future employability. But how are children and young people engaging with digital technologies? What are the impacts of digital technologies on children's and young people's health, lifestyles, well-being, safety and security?
This webinar will contrast diverse approaches to thinking about the digital world in relation to children and youth, drawing on four newly funded Horizon 2020 projects on "the impact of technological transformations on children and youth": DIGYMATEX, DigiGen, ySKILLS and CO:RE. How does each project conceptualise children and young people, digital technologies, and the risks and opportunities that arise? How does each project hope to contribute to knowledge and to the development of EU policies?
Speakers: Leen d'Haenens (ySKILLS), Uwe Hasebrink (CO:RE), Halla Bjørk Holmarsdottir (DigiGen), Marco Hubert (DIGYMATEX)
Chair: Sonia Livingstone (LSE | CO:RE WP5)
Discussant: June Lowery-Kingston (European Commission) 
This webinar took place on 18 September 2020. You can read up on the speakers' positions here and watch the recorded webinar below: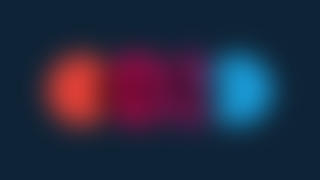 Note: By participating in the webinar you agree that your contribution can be recorded and made available online.
Our Speakers
Leen d'Haenens (@LeendHaenens) is Full Professor at the Faculty of Social Sciences at KU Leuven and the Project Coordinator of Youth Skills (ySKILLS). ySKILLS investigates the new skill sets needed to benefit from evermore digitised environments and aims at enhancing and maximising the long-term positive impact of the digital environment.  
Leen is an expert on European media policy and its impact on citizens. She has particular expertise on the performance of private and public service media outlets as well as social media platforms and their impact on children and adolescents, with a focus on vulnerable young people with a migration background.  
Uwe Hasebrink (@UweHasebrink) is Director of the Leibniz Institute for Media Research, Hans-Bredow-Institut (HBI), Professor in Empirical Communication Research at the University of Hamburg and the Project Coordinator of CO:RE – Children Online: Research and Evidence. CO:RE aims to create a European knowledge platform on digital technologies in the lives of children and young people.  
Uwe is the coordinator of the European research network EU Kids Online (since 2014) and a member of the steering group of the research network Global Kids Online. His research interests refer to media uses and effects in digital environments, with a particular focus on intercultural comparisons. 
Halla Bjørk Holmarsdottir
Halla Bjørk Holmarsdottir (@HallaHolmars) is a Professor at the Oslo Metropolitan University and Project Coordinator of DigiGen. DigiGen investigates digital media use in educational institutions, the home, as a leisure activity and aim at coming to grips with children's and young people's digital citizenship. Halla's work focuses on comparative educational policies and practices, particularly with regard to marginalization and social justice. Drawing on interdisciplinary approaches Halla has conducted research on language issues, gender and education and youth research in countries such as Namibia, South Africa, Sudan, Tanzania and more recently focusing on the EU. 
Marco Hubert (@mah2105) is an Associate Professor at the Aarhus University and the Project Coordinator of DIGYMATEX. DIGYMATEX focuses on the development of the Digital Youth Maturity Index (DYMI), an evidence-based tool to assist in understanding and determining children's digital maturity.  
Marco's work offers insights into internet of things and smart device adoption and use, antecedents to consumer behaviour, and individual-based innovation.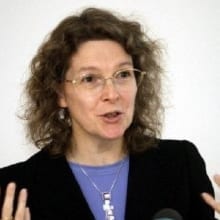 June Lowery-Kingston (@lk_june) is Head of Unit Accessibility, Multilingualism & Safer Internet at the Directorate-General for Communications Networks, Content and Technology (DG CNECT) at the European Commission. Her work aims to promote a better internet for children by protecting and empowering children online, and improving the quality of content available to them. Her unit is also responsible for making the digital single Market more accessible, secure and inclusive and for monitoring the implementation of the Web Accessibility Directive. June Lowery-Kingston has previously worked as the Head of the Administration and Finance Unit and Head of Distribution Publications Office of the European Union. She is also a producer and an actress.