In her long-term commitment to using Bronfenbrenner's bio-ecological theory, Nóirín Hayes has often dealt with criticisms of the theory and the need to renew it. We talk about the challenges in updating existing theories and the key to doing it successfully.
There have been numerous reiterations of Bronfenbrenner's ecological systems theory, many initiated by himself which shows the process of creating and updating theory and the need for commitment to criticism. Bronfenbrenner sees the child as developing within a series of systems: the microsystem (family, early childhood education settings), mesosystem (the connectivity between microsystems, which tends to be the most poorly understood system in his model), the exosystem (indirect impacts from factors such as industry, media, social welfare) and the macrosystem (socio-political and cultural context).
To this, he added a time frame – the chronosystem – including micro and macro timelines.
Referring to the original iteration of the model Nóirín Hayes noted that
He himself would say that he was too successful with that model because in a way it froze his ideas into these concentric circles which he was trying to challenge later on.
The next step in the development of Bronfenbrenner's thinking is what Nóirín Hayes finds particularly helpful – the bio-ecological model which begins to itemise elements other than context (which had dominated the application of the previous iteration) and introduced the idea of processes.
He has provided a framework in which to think about child development and within that he has developed a theory of child development. His theory of child development is that children develop within the midst of society and social interactions with their environment are critical for their development. The quality of the day-to-day interactions – the proximal processes as he calls them – are the engines of development.
Bronfenbrenner's theory is characterised by thinking about child development alongside four components - the process, person, context and time, which is the essence of his theoretical contribution, Hayes argues.
 Further adjustments became necessary with the development of internet technologies, which at a first glance his theory does not accommodate for:
Bronfenbrenner would have been talking about TV and video, for instance, but he would not at all have had any indication that this growth in the digital world was going to happen.
We discuss the different possibilities of integrating the digital into the model in an organic fashion as "we shouldn't try to slot the digital into the jigsaw", Hayes suggests. We end our conversation by talking about theory recreation and novelty the advice Nóirín Hayes has for us: 
Creating a new theory is about being open and it's about being prepared to criticize… It's out of collaboration, failure and also curiosity that new theories emerge.
Watch the full vlog with Nóirín Hayes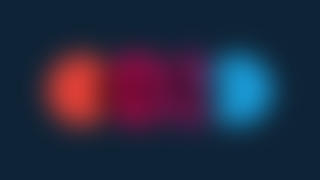 Video: CO:RE theories vlog series - an interview with Nóirín Hayes.
If you are experiencing issues with the video player, please watch the video here on our YouTube channel. We are in the process of fixing this issue. Please excuse the inconvenience.
Nóirín Hayes is Emeritus Professor at the Technological University Dublin and Visiting Professor at Trinity College Dublin. She is a developmental psychologist working on early childhood education and the role of play and the author of a number of reports, articles and books on practice and policy in early childhood care and education.

Further reading by Nóirín Hayes
Downey, S., Hayes, N. and O'Neill, B. (2007) Play and Technology for children aged 4-12, Centre for Social and Educational Research. Dublin Institute of Technology. Office of the Minister for Children
Navarro, J. L., Stephens, C., Rodrigues, B. C., Walker, I. A., Cook, O., O'Toole, L., Hayes, N., & Tudge, J. R. H. (2022). Bored of the rings: Methodological and analytic approaches to operationalizing Bronfenbrenner's PPCT model in research practice. Journal of Family Theory & Review, 14( 2), 233– 253. https://doi.org/10.1111/jftr.12459
Hayes, N. and Filipović, K. (2017) 'Nurturing the 'buds of development': changing the narrative from learning outcomes to learning opportunities in early childhood pedagogy.' International Journal of Early Years Education DOI:10.1080/09669760.2017.1341303
Hayes, N., O'Toole, L. and Halpenny, A. M. (2017) Introducing Bronfenbrenner: A Guide for Practitioners and Students in Early Years Education. London: Routledge
Further reading by other authors
Bronfenbrenner, U. (1977). Toward an experimental ecology of human development. American Psychologist, 32(7), 513– 531.
Bronfenbrenner, U. (1989). Ecological systems theory. In R. Vasta (Ed.), Annals of child development (Vol. 6, pp. 187– 249). JAI Press.
Bronfenbrenner, U. (2001). The bioecological theory of human development. In N. J. Smelser & P. B. Baltes (Eds.), International encyclopedia of the social and behavioral sciences (Vol. 10, pp. 6963– 6970). Elsevier.
Bronfenbrenner, U., & Morris, P. A. (2006). The bioecological model of human development. In W. Damon & R. M. Lerner (Eds.), Handbook of child psychology: Vol. 1. Theoretical models of human development ( 6th ed., pp. 793– 828). John Wiley.
Clough, Peter; Corbett, Jenny (2000) Theories of inclusive education: a student's guide. London: Paul Chapman
Rosa, E. M., & Tudge, J. R. H. (2013). Urie Bronfenbrenner's theory of human development: Its evolution from ecology to bioecology. Journal of Family Theory & Review, 5(6), 243– 258.
Tudge, J. R. H., Merçon-Vargas, E. A., & Payir, A. (2022). Urie Bronfenbrenner's bioecological theory: Its development, core concepts, and critical issues. In K. Adamsons, A. Few-Demo, C. Proulx, & K. Roy (Eds.), Sourcebook of family theories and methodologies.
Full expert interviews from the theories vlog series
Nóirín Hayes on Bronfenbrenner's bio-ecological theory
Nóirín Hayes on Bronfenbrenner's bio-ecological theory
Question-based excerpts from the theories vlog series
Nóirín Hayes on Bronfenbrenner's bio-ecological theory
Nóirín Hayes on Bronfenbrenner's bio-ecological theory
Explore further CO:RE resources on theory
Nóirín Hayes on Bronfenbrenner's bio-ecological theory
Nóirín Hayes on Bronfenbrenner's bio-ecological theory